Sign up here to receive the EMF Medical Conference Webinar Recordings
Brain cancer, neurological disease and EMR — Is there a link?
Podcast with Devra Davis PhD, MPH, Hillel Baldwin MD & Martha Herbert MD
Recorded January 6, 2021

This conversation held among three experts who reflect upon the reasons why scientifically established EMF effects on cancer and neurological diseases and disorders are not being addressed by preventive measures. This conversation illustrates the challenges scientists and physicians face professionally and personally as they treat patients, care for loved ones, conduct research and advocate for safer wireless technologies.
Features Hillel Baldwin, MD, a practicing Neurosurgeon and Co-Chair of the EMF Medical Conference 2021; Martha Herbert, MD, a Pediatric Neurologist; and Devra Davis, Phd, MPH, Scientist, Professor and Founding Director of the Environmental Health Trust. Moderated by Elizabeth Kelley, MHA
Here is a recent interview with Elizabeth Kelley MHA, Executive Producer of the EMF Medical Conference 2021 and Elizabeth Seymour, MD, Medical Director of the Environmental Health Center in Dallas, Texas, talking about plans for the conference and the focus on medical education about patient care and preventing biological harm from EMF and other environmental toxins. This interview was conducted by Theodora Scarato, MSW, Executive Director of the Environmental Health Trust.
EMFMC Webinar #1
Electromagnetic Sensitivity Symptoms, the Scientific Evidence,
and Patient Cases with LIVE Q&A
Virtual Grand Rounds: Electromagnetic Fields Exposure & Associated Illness
Recorded December 3, 2020
Featured two experts in medicine and bioelectromagnetics, both of whom are well-known in the international EMF community, their online dialogue shared:
best practices
patient case applications in the exam room
supported by the latest in scientific evidence and patient management practices
with practical advice on how to be safely connected in the wireless digital age and maintain a healthy lifestyle.
Stephanie McCarter, MD
Internal Medicine/Environmental Medicine
Environmental Health Center-Dallas (USA)
Her presentation will be on "EMF Sensitivity Treatment Modalities" at EMFMC 2021 on Friday, January 29, 2021 at 9:30 AM PST.
Magda Havas, PhD
Environmental Toxicologist
and Professor Emerita Trent University (Canada)
She is also Co-Chair of the EMFMC2021. During October 2020, Magda taught a two-day pre-conference course called "Electrosmog and Electrotherapeutics 101." This course will be available for sale, along with the conference videos at a discounted price to those who register for the conference.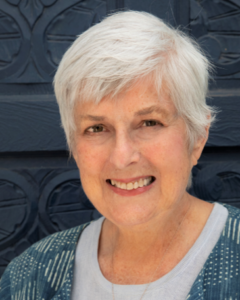 Elizabeth Kelley, MHA
EMFMC2021 Executive Producer, Webinar Moderator
EMFMC Webinar #2
Learn the Basics of Radio Frequency Measurement and Mitigation in Your Home with Rob Metzinger
Free EMFMC Webinar with Safe Living Technologies, Conference Gold Sponsor
Recorded December 9, 2020

Rob Metzinger of Safe Living Technologies gave an informative webinar on what SLT does and the basics of radio frequency measurement and mitigation. SLT will showed how to use the Safe and Sound Pro II RF Meter to measure common sources of RF and identify ways to reduce your exposure over time. Learn more at SLT.co. Sponsored by Safe Living Technologies, GOLD Sponsor, EMF Medical Conference 2021
Rob Metzinger, EET, BBEC, EMRS
President, Safe Living Technologies, Inc , Safe Living Technologies
Rob Metzinger is by trade, an Electronics Engineering Technologist. He is also a BBI, certified Building Biology Environmental Consultant and a certified Electromagnetic Radiation Specialist. Rob has applied his 18 years of experience in the field of Electromagnetic Radiation and is passing on his knowledge as an instructor at the Building Biology Institute USA since 2008. Rob is currently the President of Safe Living Technologies and is a factory certified Gigahertz Solutions Test Equipment Technician and Instructor. Safe Living Technologies is now designing and manufacturing their own brand of RF meters called the Safe and Sound RF Meter line. Rob will be speaking at the EMF Medical Conference on EMF products and services that will best serve your patients. To contact Rob, visit his website at www.slt.co.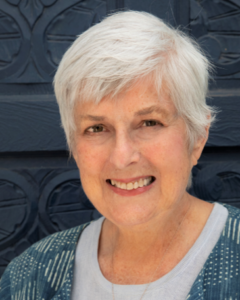 Elizabeth Kelley, MHA
EMFMC2021 Executive Producer, Webinar Moderator
EMFMC Webinar #3
Genetic Predispositions to EMF Sensitivity
and Personalized Interventions with Bob Miller, CTN
Free Webinar recorded January 7, 2021
Sponsored by Functional Genomic Analysis, Conference GOLD Sponsor
Non-CME Sponsored Talk
In this webinar, Bob Miller shows how genetic mutations in Calcium Voltage Channels, Glutathione, Catalase, SOD, IL-6 and others can lead to increased sensitivity to EMF, and how to create a custom compounded formula to compensate.
Bob Miller
Bob Miller is the founder and president of Functional Genomic Analysis, an online software program that organizes and analyzes genetic SNPs for functional health professionals. Bob is a Traditional Naturopath specializing in the field of genetic-specific nutrition. For the past several years, he has been engaged exclusively with functional nutritional genetic variants and related research, specializing in nutritional support for those with chronic Lyme disease. Bob lectures nationally and internationally about genetic variants and nutritional supplementation for achieving optimal health. To support his genetic research, in 2015, Bob founded the NutriGenetic Research Institute to research the relationship between genetic variants and presenting symptoms. Bob has created 72 nutritional supplement products exclusively for health professionals. The products he formulated are based upon his genetic research and are designed to support function that may be impaired by genetic weakness.
EMFMC Webinar #4
Making the invisible visible ~ A visual guide to EMFs and their effect on people and their environment
Recorded January 14, 202

Sponsored by the Building Biology Institute, Conference Gold Sponsor
Non-CME Sponsored Talk
Electromagnetic field theory is full of concepts that are abstract and hard to mentally grasp. Through a series of experiments and demonstrations, this webinar will visually explore the different types of EMFs and the effects they have on humans and their environment. This free webinar is sponsored by the Building Biology Institute, Gold Sponsor of the EMF Medical Conference 2021. This webinar will be given by Advanced EMR Co-Instructor with the Building Biology Institute (USA), Mitch Marchand, B. Sc. EE, EMRS, Owner and Principal EMF Consultant at EMF Aware (Canada).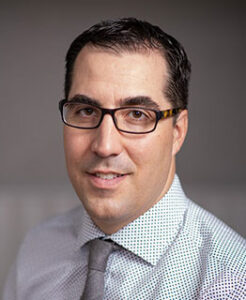 Mitch Marchand
Tutorial by EMF-Experts, Conference Gold Sponsor
Are There 5G Celltowers Near Me?
Non-CME Sponsored Talk with Chris Young, Founder, EMF-Experts
5G – 5th Generation Wireless – is a game changer – more antennas are coming to your neighborhood, causing "antenna densification". 4G and 5G wireless transmits multiple frequencies at higher power levels. These signals and the exposure conditions they create were not safety tested before deployment. In this tutorial, Chris Young, a Professional Electrical Engineer and Founder of EMF Experts, who offers training and certification on EMF Experts Detection and Protection and EMF Consultant, will outline the basic knowledge and skills to get you started. Chris will explain what you need to know to protect yourself and your loved ones from the unsafe exposures these towers are creating.
Chris Young